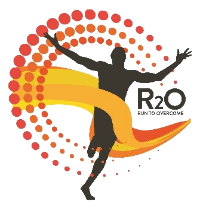 The Run To Overcome is an event to heighten awareness of the prevalence and severity of depression and to offer hope. In our journey of losing Adam, we have received countless stories of others who either suffer themselves or know someone who does.  The Run To Overcome provides an event where people come together to show one another support and run or walk with a common purpose. It offers hope. Knowing that you are not alone in this battle offers comfort and encouragement.
2020 Run To Overcome
THE 2020 R2O IS VIRTUAL!! 
Our world has changed. Every single aspect of our lives has taken a turn we never dreamed imaginable.  We long for our lives to become "normal" again.  This longing to return to normal is not a new feeling for our family.  When we lost our son, brother, uncle, and friend Adam Zetterman to suicide 10 years ago, we all longed for normal to return. It didn't. They call it a "new normal". Thus the birth of the Run To Overcome. 
The first R2O in 2010 was such a mix of emotions…it stirred up the memories of the loss…and yet it had a healing power as we came together to offer a sense of hope. Each year new families are sadly welcomed into the club nobody wants to ever become a member of. And yet the healing is passed along. 
As we completed the 2019 Run To Overcome, our minds quickly moved on to how we could make the ten year anniversary exceptional. We had some rather lofty ideas tossed about.  Could we bring in a nationally famous speaker How could we reach more people? We had visions of the BEST Run To Overcome EVER!
Our hearts are heavy as we realize that the dreams we had for the ten year anniversary are not going to be a reality. Not this year. However, our PASSION has not changed.  We continue to set our goals to offer HOPE and HELP to those struggling with mental health issues. Now more than ever the numbers of people struggling with depression and anxiety are increasing. These are unprecedented times and they are frightening to many. Loneliness and feelings of despair are not uncommon.
We may not be celebrating this ten year anniversary event as we so desired, but we will continue to STRIVE to raise awareness and funds in order to provide HOPE to our community and beyond. 
HOPE CHANGES EVERYTHING
Virtual Race Participants will have from SEPT.27th (our original race date)- OCT. 31st to complete their 1 mile, 5k or 10k walk/run. PLEASE SHARE YOUR RACE SELFIES on our FACEBOOK PAGE! 
The first week of October we will have the routes marked with fun signs to motivate and encourage you along the way. The START will be at the corner of 14th and the road to the Cooper YMCA/ the Rock Island Trail. Watch for turn around signs for the 1 mile, 5k and 10k. These will be out and back courses. 
Follow the link below to register:
https://runsignup.com/Race/NE/Lincoln/2020VIRTUALRunToOvercome